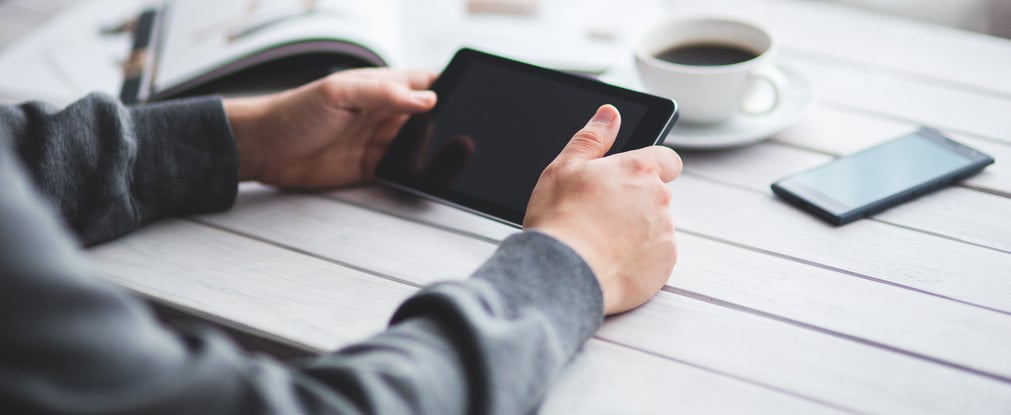 As a litigation lawyer, you know your job isn't always as glamorous as portrayed in Hollywood. Your time isn't always spent trying high profile cases– instead it is spent reviewing documents, doing research, drafting notes and responding to e-mails. These activities consume a significant amount of your time and energy– keeping you away from doing the things you really want to be doing: winning cases and improving client outcomes. Fortunately, there are ways litigators can improve their on-the-go productivity, so they can focus on what matters the most.
Here are 3 productivity hacks that litigators should know about.
---
#1: Keep Your fileS moving forward
As a busy litigator having to manage many cases simultaneously, a key element to your success relies on keeping your files – and your team – moving forward at all times. You want your case to continue developing in your absence, and the ability to easily review incoming documents while on-the-go can unlock valuable moments of productivity. Having your documents in hand allows you to provide instructions in real-time so your team can stay on task.
Enter Primafact. Primafact's Mobility App allows you to securely review and reply to messages from the office right from your smartphone– you can remain productive discussing the contents of that economic loss report with your paralegal while on your morning coffee runs. You can even markup documents and provide instructions.
And, unlike email, all discussions are attached to corresponding documents in your litigation database and available for review by your entire team.
You may not require access to a full breadth of case analysis tools when you're on-the-go. Primafact's Mobility App for iOS and Android smartphones offers what you need to keep that case file moving– from the coffee shop to the courtroom.
---
#2: Quickly find a document– when you need it most
You're at a deposition, and opposing counsel is examining your client regarding the details of their motor vehicle accident. They begin to steer through a line questioning that confuses your client and may impugn the legitimacy of her left-arm pain. Your client's prior medical history is being reviewed, and you need to speak with your client before things get out-of-hand. Your client underwent physiotherapy, but you recall therapy may have been conducted on the opposing arm, and not the arm currently being discussed.
You need to search through your case files to:
Find the correct medical record that clarifies the confusion between the line of questioning and facts pertinent to the case;

Remind your client of the circumstance that supports their position.
This is an all too familiar scenario for litigation lawyers. With powerful litigation document management software, you're able to access your entire case, right on your iPad. Document searches are simple, allowing you to pull out information vital to your case– when you need it the most.
Gone are the days of bringing carts full of bankers boxes with you to appearances– the modern litigator needs instantaneous access to their documents to have the biggest impact.
---
#3: Markup key document content on the fly
A defining component of Primafact's litigation document management software is its ability to enable efficient paperless document review from anywhere– even the comfort of your home.
With Primafact's Mobility App for iPad, you can review documents, record your notes and make highlights on your tablet. You can issue code and provide instructions in the moment, while it's still fresh. Synchronization is also no longer a challenge: Annotations get securely and automatically saved to your main office system.
Work on your case remotely, and maximize your output while keeping your team at the office on the same page.
---
Setting yourself up for success
Litigators agree, an agile litigation document management tool boosts productivity at their firms and maximizes efficiency. And, by having access to evidentiary documents in real-time from a smartphone or tablet, Primafact delivers the enhanced case outcomes that proactive litigators desire.
--
This blog post is part of our series on '8 Key Primafact Features Litigators Should Know About'. Click to learn more about what makes Primafact an essential tool for litigators aiming to improve their advocacy.
LEARN MORE ABOUT HOW PRIMAFACT GIVES LITIGATORS THE WINNING ADVANTAGE.