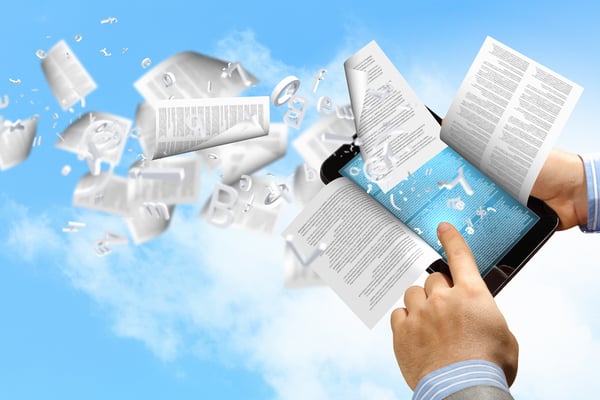 For litigation practices, going paperless offers prized outcomes – efficiency, deeper case knowledge and even improved outcomes. Achieving these benefits is possible for all practices with the right planning and tools that will make paperless a reality for your litigation practice.
The Rewards of Paperless
A digital case file offers many benefits for litigators. A dedicated paperless system can provide practice benefits including:
Complete File Mobility
Deeper Case Knowledge
Immediate Access to Key Evidence
Better Client Service
Document Mark-up and Issue Coding
Global Full-text Search
Effective Delegation Tools
Document Review Tracking
Automated Document Production
Doing Paperless Better
Many firms recognize the value of going paperless, but are unsure if a dedicated document management system is worth it.
While attempting to go paperless using only off-the-shelf tools like Windows Explorer and Adobe Acrobat may appear to minimize your investment, it's a cumbersome approach, and has a high cost in the long run in staff and lawyer time for in-take and case preparation. Input is slower and more labour-intensive; retrieval requires navigating through Windows directories to find documents that may not be housed as expected; and analysis is disconnected from underlying supporting evidence. Search options are also limited; good luck finding text buried within your documents. A dedicated litigation system makes staff time more productive by offering robust features and superior team efficiency.
Getting Started
Starting on the right foot can go a long way toward establishing a paperless system that maximizes your team's performance.
Decide on the scope of what you want to scan – substantive documents only (such as pleadings and productions) or all incoming documents including correspondence, or somewhere in-between. Other key considerations include file selection, intake and review workflows and binder templates.
Deciding what's important to your practice helps ensure your scanning investment pays off.
Learn More About Going Paperless
Ten Expert Steps to Take Your Litigation Practice Paperless
The Golden rule
Note the 'Golden Rule' for paperless litigation: scan first before distributing.
For newly-arriving paper documents, make it a practice to distribute nothing before it is scanned. This small but important measure ensures you have a complete electronic record.
Intake Planning
Identifying and clearly assigning staff roles is also essential to a smooth and reliable workflow. Is your firm adopting centralized or distributed intake? The key is to ensure that timely intake (particularly for scanned documents) is always a priority for assigned staff.
Read the blog post:
Working your Paperless File
The biggest dividends of a successful paperless system come when it's time to review documents and prepare briefs and appearances.
Built-in annotations and issue coding allow you to quickly identify key information including supporting evidence, related evidentiary issues, service status and the like.
Powerful text searching ensures you can find all the details in your case. Built-in OCR'ing makes scanned text documents fully searchable, so your entire database can be searched instantly – far faster than a Windows search. Ready access to buried materials can be invaluable in high-pressure situations, like confirming facts at a deposition.
Remote Work
With teams increasingly working from distributed locations, remote access to any needed case document is vital. In particular, litigators benefit from access to resources when working outside the office. Especially during intensive periods work extends beyond traditional office hours it's helpful to access needed materials independently.
Make it happen
Since the success of a paperless system ultimately hinges on reliability of the record, establishing simple, reliable protocols should be a priority right from the beginning. Investing in a well-designed paperless system that's right for your firm can add tremendous value, making your paperless office a practice asset that can provide a winning advantage to firms that do it right.
Download our white paper to Learn even more about improving
efficie
ncy and document access For Your LitIGATION TEAM
Or toll free:
1.888.726.3228